Where Success is
Measured in Heartbeats!
Coachella Valley's First & Only Full-Service Fertility Center & IVF Lab
Since 2006, Coachella Valley's first & only full-service fertility center & IVF lab, American Reproductive Centers' advanced treatments of infertility have provided our patients with the ultimate gift: the joy of parenthood! Our fellowship trained and board-certified physicians use the latest in world-class assisted reproductive technology in our state-of-the art facilities in Palm Springs & the Coachella Valley to ensure continuity of care beginning with the first consultation through childbirth and graduation to OB/GYN services.
American Reproductive Centers (ARC) SERVICES
Your Journey to Parenthood Begins Here!
DR ABDALLAH IS THE BEST OUT THERE:
Dr Abdallah is the best out there. We had previously done two IVF cycles with another center with no luck. We were very nervous to proceed with another round of IVF especially since we were told that this was our only option. Dr Abdallah & his staff made us feel good about our chances. Through robotic surgery to treat stage four endometriosis, one round of IVF, and CGH we are now due June 23 with a baby girl! Thank you, Dr Abdallah, Lynette, Susan, and staff. Without all of you this would not have been possible
ABDALLAH WAS COMMITED TO OUR SUCCESS:
"My husband and I worked with Dr. Abdallah and nurse June during our journey to parenthood. Dr Abdallah found us a wonderful surrogate and egg donor. He was committed to our success, not just on a professional level, but more importantly–on a personal level. My husband and I would recommend Dr. Abdallah and June to all who are trying to find help with infertility. We would not have our beautiful son without their help."
Grateful Parents (Inland Empire)
LOVE THIS DOCTOR
"I have been a patient of his for over a year, and after going to several different doctors with poor diagnosis Dr. Abdallah was able to locate my problem and fix it. I have had two surgeries with him, and he did a beautiful job. Not only that but after everything was able to get me pregnant first time around!! He is truly the best in the business and would highly recommend him!"
Christin R. Hepner
WE STRONGLY RECOMMEND DR. ABDALLAH
"After 14 years of trying to conceive, we are now expecting our first child thanks to the help of Dr. Abdallah. He told us from the beginning that we would get pregnant and on our first IVF cycle we are. The staff is wonderful and takes the time to answer every question you have without making you feel rushed or embarrassed. We strongly recommend Dr. Abdallah to all our friends who may need assistance with their fertility issues"
Elmer & Candice Borcena
FOREVER THANKFUL
"I will forever be thankful and continue praying blessings over Dr Abdallah. I remember the day of the appointment where he pointed out the month I would become pregnant, it had been Soo many let downs by other Drs that I felt he too was lying to me. I left furious because I believe he was mocking me and taking advantage of me. I took out a leap of faith and began the process in August we did our Frozen cycle Transfer and Lord and be hold in our first and only try we conceived our First Daughter. She is now 4 years old. I have a picture of him holding my 9 month old at the time. I pray God has a special place for him because he is truly an Angel to us all."
DR MAHER ABDALLAH IS THE BEST
"Dr Maher Abdallah is the best!!! So much love and appreciation we have for him and his staff!!"
ABSOLUTE BEST
"Dr. A is the absolute best! I adore him beyond words – and I feel blessed knowing that there are practitioners like him in the world!"
BUNDLE OF JOY
"Dr. Maher Abdallah is amazing along with all his staff my beautiful baby boy is now almost 7 years old! It warms my heart every time I refer a friend and get to see their bundle of joy!"
PLACE IS AMAZING
"This place is amazing…Dr. Abdallah us an amazing angel…our twin girls are on his wall of success…we love and miss yall."
CAN'T THANK YOU ENOUGH
"I can't thank you enough! Dr. Abdallah you are truly amazing…"
I WAS VERY BLESSED
"High recommend ARC!! I was very blessed to have Dr.Abdallah diagnose,treat me and help me reach my dream of becoming a mother. My daughter is now 6 years old!! Although I wanted to give up many times, he kept encouraging me and his staff was always supportive!"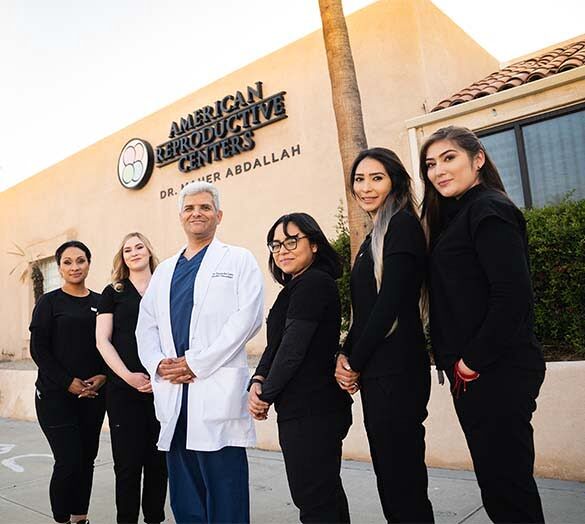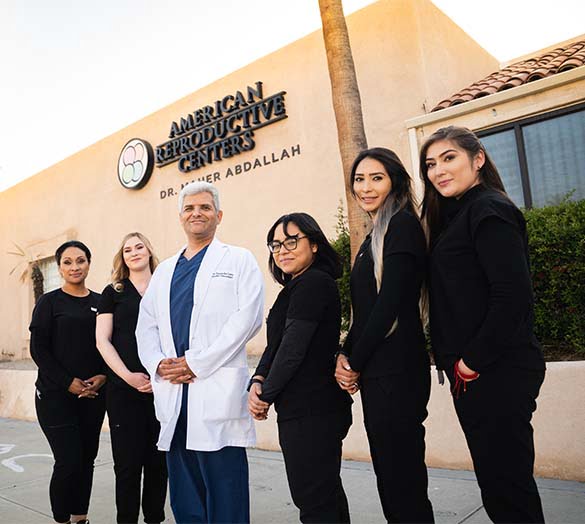 Meet Your Doctors
ARC's Board-Certified Endocrinologists are Your Partners in the Journey to Parenthood!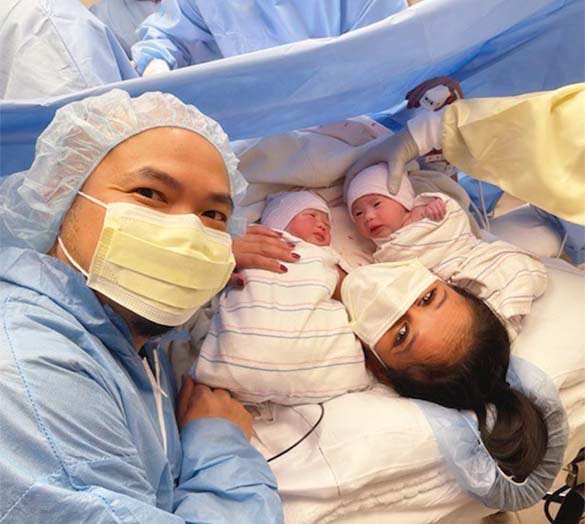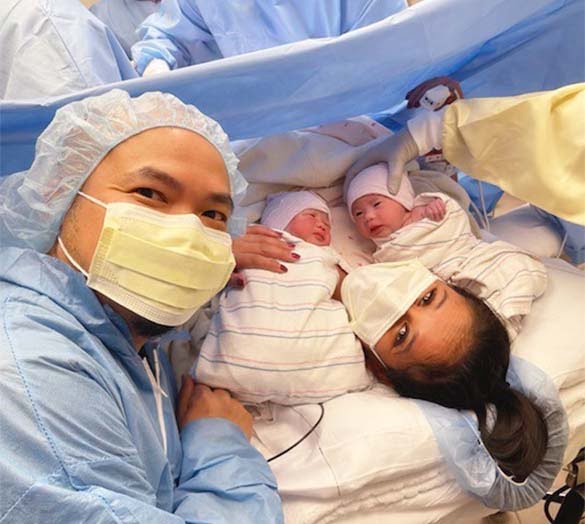 Start Your Journey With Us
Let's Explore Your Options Together.
One-on-one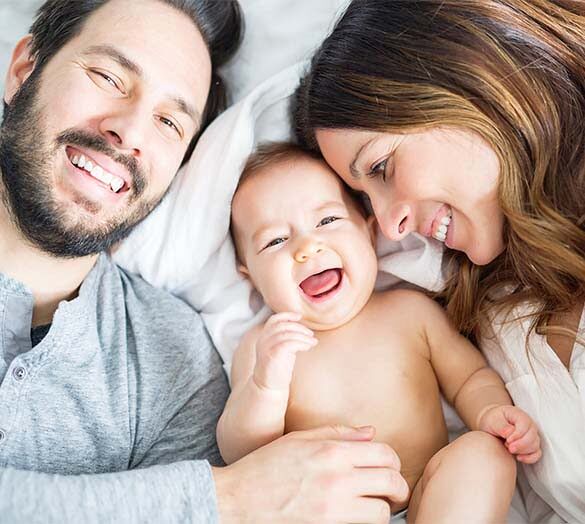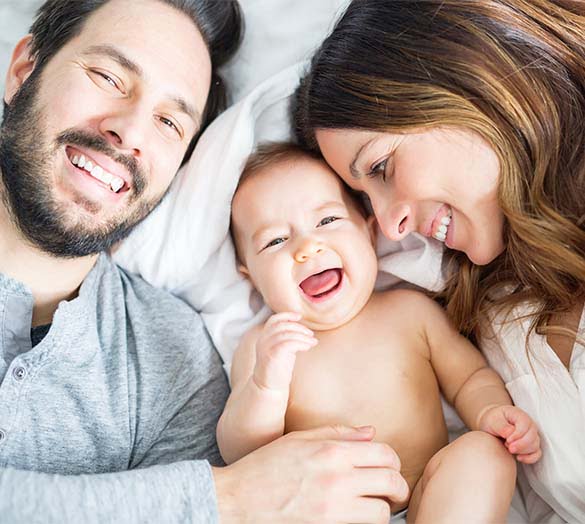 Let's Answer All Your Questions
You Have Questions, We Have Answers! Check Out our FAQ.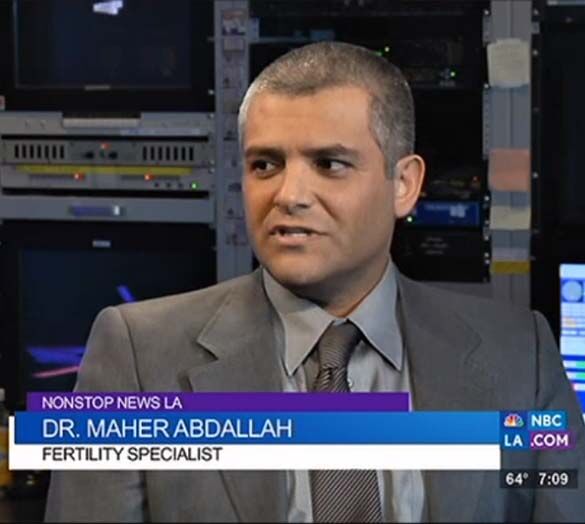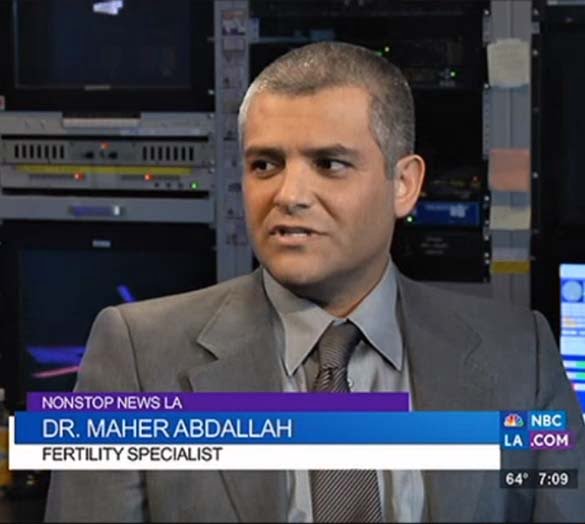 ARC in the Media
We are Making News at ARC! Check Out the Latest!


Where Success is Measured in Heartbeats!
Two Locations:
1199 N. Indian Canyon Dr.
Palm Springs, CA 92262
1-760-346-4334
255 Terracina Blvd. – Suite 202
Redlands, CA 92373
1-760-346-4334
We are happy to schedule a consultation and answer all your questions!